Quick tips to help protect your light poles and prolong the life of your banners.
GROUND INSPECTION
Here's what to look for after a heavy storm:
BANNERS
Check for tears and blown stitching
Banners intact but hanging askew? See below.
BRACKETS & BANDING
Check for loose or twisted banding
Check for brackets that have slipped
Check for broken clips and zip ties
*Retighten banding and/or replace any wind-damaged parts. Most major issues result from improper banding installation and lack of simple, preventative maintenance.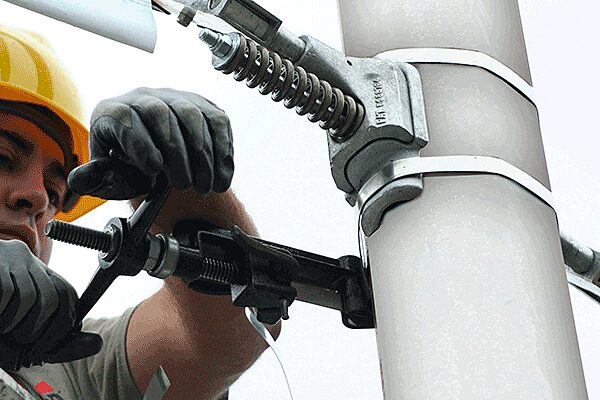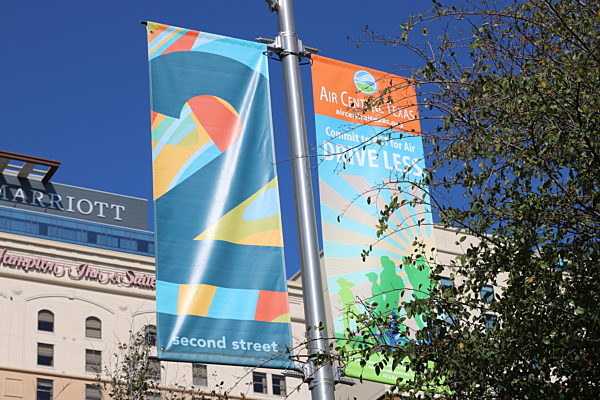 PRO TIP #1
Be sure to have extra banding, clips & zip ties on hand ahead of the storm season. Shop accessories.
PRO TIP #2
If you have a pole banner program with frequent media changeouts, perform a quick visual inspection every time. See our blog 5 Best Practices For BannerSaver Maintenance.
PRO TIP #3
If you have square poles, use heavy-duty banding only. It grips tighter than standard banding and helps ensure your brackets won't slip during a heavy storm. Shop heavy-duty banding.
Need help? Contact BannerSaver by emailing info@bannersaver.com or calling 833.667.2837.