Band Together: Which Banding Is Right For Your Project?
BannerSaver™ bracket systems are engineered to spill wind, withstand gales, and lengthen the lifespan of your pole banners—if they're properly installed. Find out which banding best fits your pole banner project.
Versatile, durable, and easy to install, BannerSaver™ brackets are the premium choice for those looking to protect their pole banner investments. To ensure that the BannerSaver™ system performs as intended, selecting the correct banding for the situation is paramount. Peruse the info below to help pick if Standard or Heavy Duty Banding is right for your pole banner project.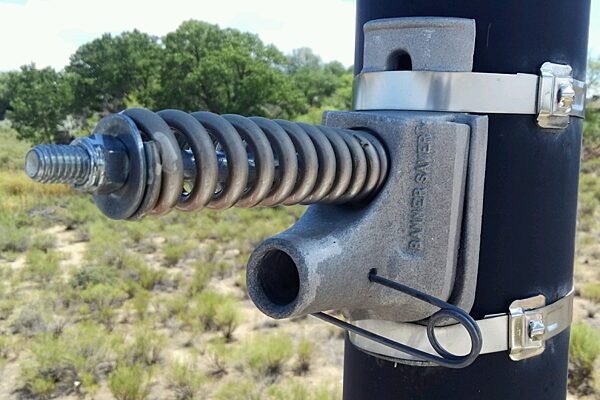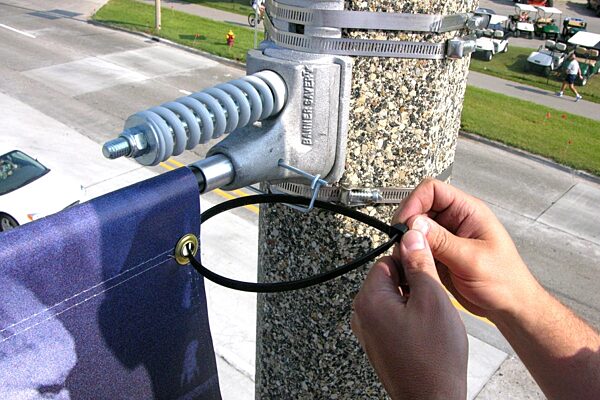 Shaping Up
When preparing for a pole saver project, the first thing to consider is where the BannerSaver™ brackets will go. Are they being installed on light posts, utility poles, hexagonal concrete, or even square poles or columns?
For traditional round or even semi-cylindrical (such as a hexagonal shape), Standard Banding is the way to go. Often referred to as hose clamp banding, the Standard Banding is sufficient to secure the brackets to round or cylindrical shaped poles.
When mounting banner brackets to a larger diameter, square, or irregular shaped pole or column, the Heavy Duty Banding is best. Custom cut and secured with a specific tool, these bands offer stronger tension than Standard banding to guarantee that your BannerSaver™ brackets remain firmly in place.
What's All The Bracket?
Able to proudly display any message, artwork and even different fabrics, pole banners are highly customizable. To account for displays of different dimensions, BannerSaver™ brackets come in four options which correspond to banner size:
Small—Banners up to 17.5 Sq. Ft.
Medium—Banners up to 20 Sq. Ft.
Large—Banners up to 23 Sq. Ft.
Extra Large–Banners up to 30 Sq. Ft.
Regardless of the bracket size, there is an optimal band to suit! Due to a slimmer profile and lighter weight, the Small and Medium brackets only necessitate Standard Banding to properly secure.
For those more prominent pole banners requiring Large or Extra Large brackets, Heavy Duty Banding should be employed to account for the bigger and heavier bracket choice.
If you'd like to truly lock down your pole banner investment and reduce the likelihood of readjustments later, the Heavy Duty Banding are worth opting for an expanded budget. Cinched down with a specialized tool, these robust bands provide a more secure grip and can be utilized for all sizes of BannerSaver™ brackets (including Small and Medium).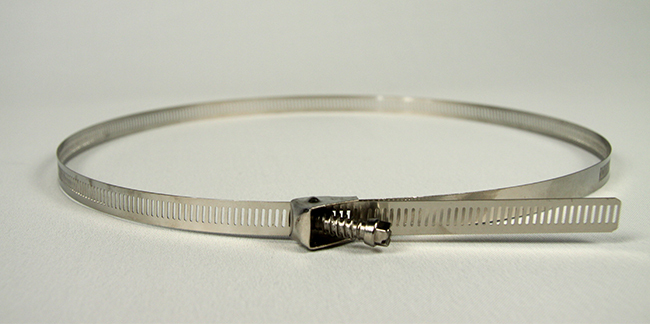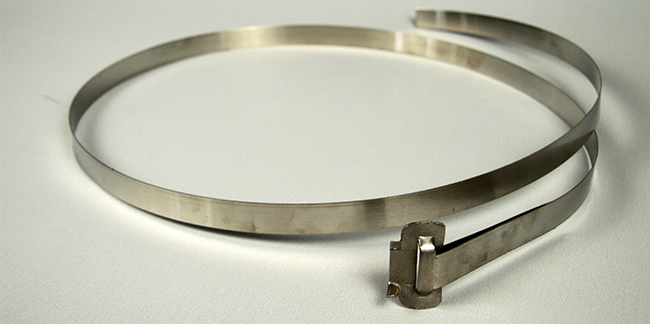 All Accounted For
Finally, when wrapping up your BannerSaver™ selections, make sure you order the correct number of bands. Those using Standard Banding will require at least 6 bands per bracket set to properly secure (3 for the top bracket, 3 for the bottom bracket).
If you're utilizing Large or XL brackets and require Heavy Duty Banding, (or are opting for Heavy Duty on a smaller bracket) make sure to order 4 bands per bracket set for the project (2 for the top bracket, 2 for the bottom bracket). Taking a moment to correctly tabulate the number and type of banding you require for your pole banner project will prevent a lot of headache and ensure a smooth installation! Check out our installation videos for more support.
Questions about which BannerSaver™ system best fits your needs? Call today at 833-627-2837 or email at info@bannersaver.com