Pole banner brackets are a capital expense paid many times over by advertising revenue. Since 1995, the BannerSaver team has helped cities and venues from New York to London launch banner programs that turn a profit—with minimal effort—all year round.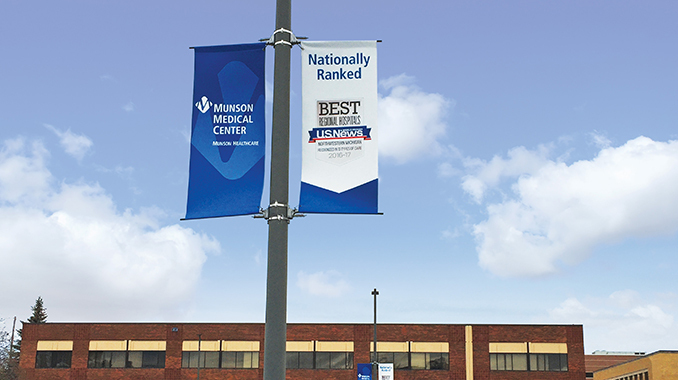 The Advertising Power Couple
Britten custom printed pole banners deliver vibrant color, the toughest substrates, and modern fabrication methods, all to deliver unmatched fade-resistance, durability, and longevity.
Wind-tunnel tested BannerSaver is the only hanging hardware in the world proven to withstand NWS-rated, tornado-force winds. Patented spring-action reduces wind-loaded stress on banners/light poles, increasing banner ROI and slashing your light pole liabilities.

Maximize Light Pole Profitability
Unique quick-changeout design makes swapping out banners a breeze, slashing your labor costs and that's not all.
Inferior static banners that can't self-adjust in the wind limit your revenue-making potential by only permit basic presentations of standard-size pole banners. BannerSaver delivers unlimited freedom to create multi-banner displays and/or fly virtually any size pole banner you desire.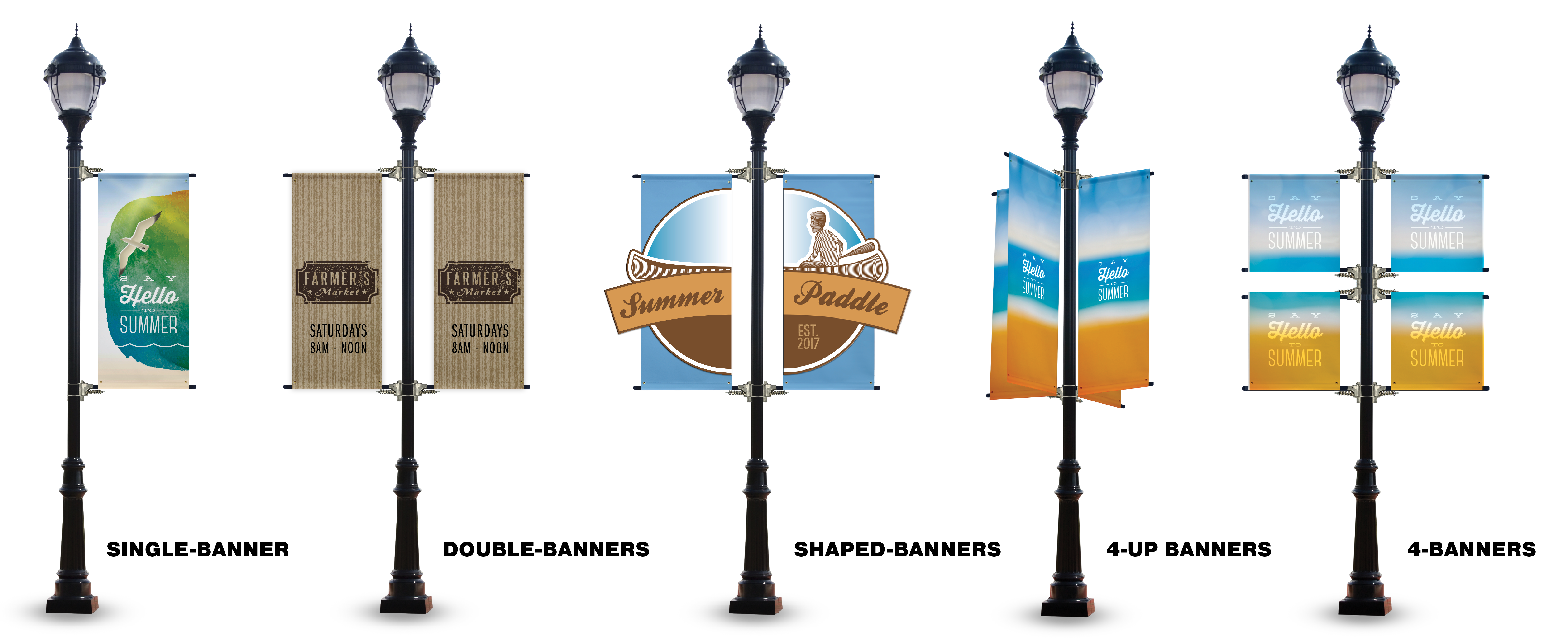 Revenue Margin Potential
By capitalizing on frequently changing events—and using double- or four-banner presentations—you can earn money faster, month after month, year after year.
Brand your venue along with select vendors and/or between advertising cycles.
Bill your sponsors by specified calendar dates or and/or surrounding specific events.
Each BannerSaver unit is a small investment that quickly pays for itself. How fast? Here's a basic breakdown:
STANDARD SINGLE BRACKET COST
$150 per set
STANDARD SINGLE BANNER COST
$50 each
YOU BILL THE CUSTOMER
$100 per cycle
YOUR GROSS PROFIT
$50 per banner/per cycle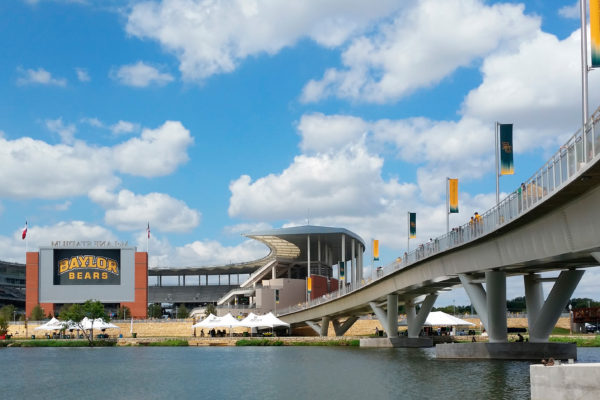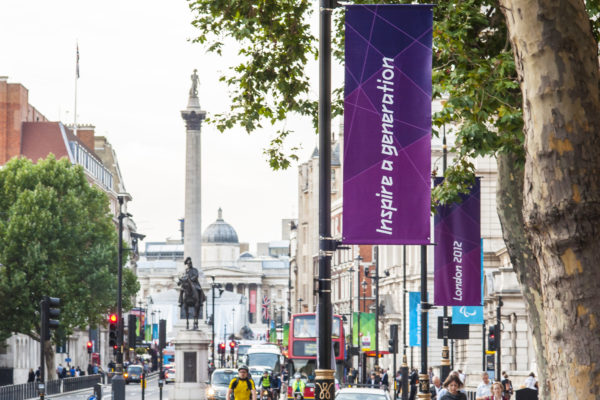 BannerSaver Assurance
The world's only wind-spilling bracket system, BannerSaver brackets are proven to spill 87% of the wind compared with 25% for standard brackets. Rugged and reliable. Virtually maintenance-free and designed to function for decades. BannerSaver pole banner brackets are the foundation of a great-looking, stormproof banner program.
Need More Help?
The BannerSaver team wants your venue to succeed. To get guidance on ways to create a revenue-generating program for your venue—or to discuss new ways to spice up your existing banner program—email Dave Taylor, BannerSaver's Program Specialist, at dtaylor@britteninc.com or call 231.995.8544.