The Undisputed Banner Clamp | BannerSaver™ Banner Brackets
Don't settle for a cheap imitation! BannerSaver™ is the only pole banner bracket that's patented, tested, and trusted to protect your display!

Nothing quite tops the original. While imitation may be the highest form of flattery, it does nothing in the way of guaranteeing like quality. Bypass the letdowns of cheap replicas and stick with BannerSaver™ light pole brackets—the one that did it first, and the one that still does it the best. Proudly made in the USA, learn how BannerSaver™ is outcompeting knockoffs and why it's worth going with the name brand!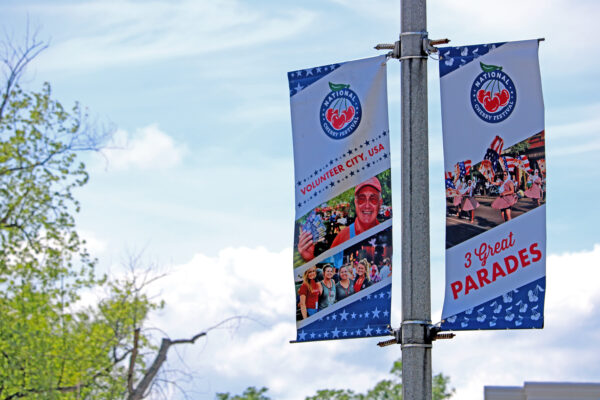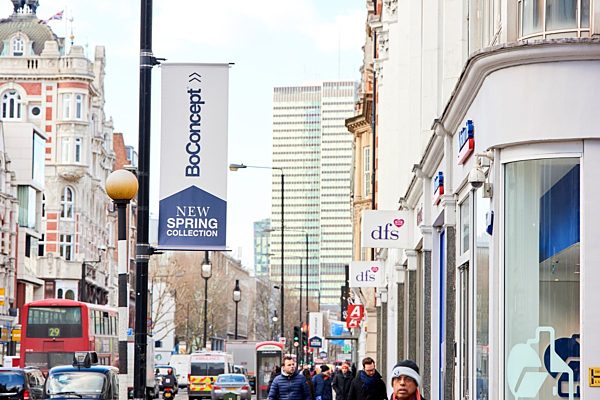 1. Built to Spill | Wind Spilling Design
Unlike imitation static banner clamps, BannerSaver™ light pole brackets are specifically engineered to "spill" the wind rather than resist it. This translates to reduced load and overall stress applied to the light pole, bracket components and the light pole banners themselves, preventing damage and misalignment. Competitor products are often fixed or static, directly resisting the wind which can cause inferior hardware to break, slip or damage banners.
Only BannerSaver™ is patented and extensively tested to shed wind resistance, spilling up to 87% of wind-load while competitors product's spill less than 25%, if any at all. Give poor imitations the slip and rely on BannerSaver™ to protect your light pole banner program!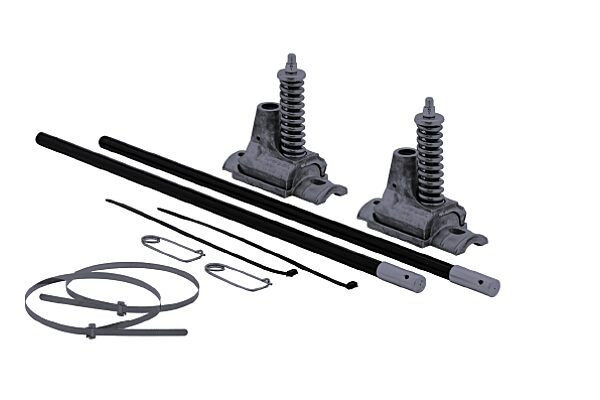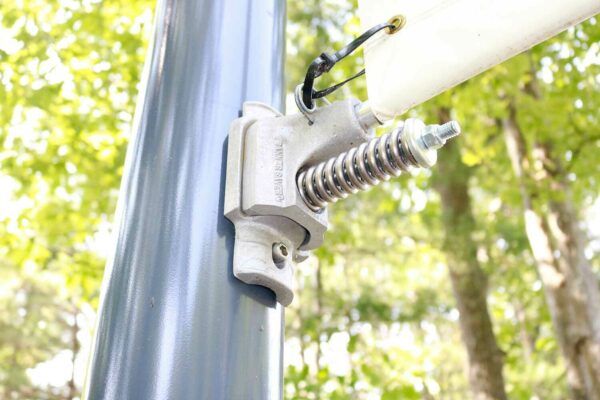 2. Fit & Finish | Customized Bracket Solutions
One of the greatest differentiators of the BannerSaver™ brackets is that it is designed to accommodate any banner size up to 30 square feet. The hardware itself is available in three sizes—Standard, Large, and Extra Large, to allow you to say "yes" to any customer banner size request. By offering this trio of pole banner brackets, BannerSaver™ ensures that the hardware correctly corresponds to the demands and dimensions of any light pole banner project.
But what if your pole banner ambitions, and program need an alteration? If you've gone with a competitor's bracket system, you may be starting over. In many imitation brackets, the banner arms are often glued into the bracket, meaning a change in banner size requires an entirely new bracket has to be purchased and reinstalled. Not so with BannerSaver™! Intuitively designed, the banner arms are removable and can be cut to custom length! Effortlessly swap out the necessary arm, resecure with the pin, and your light pole banners are good to go!

Competitor Brackets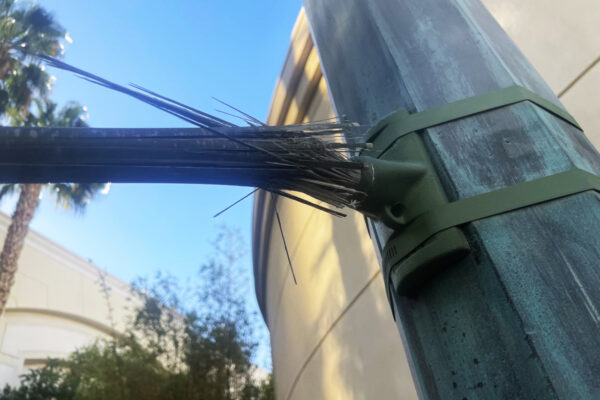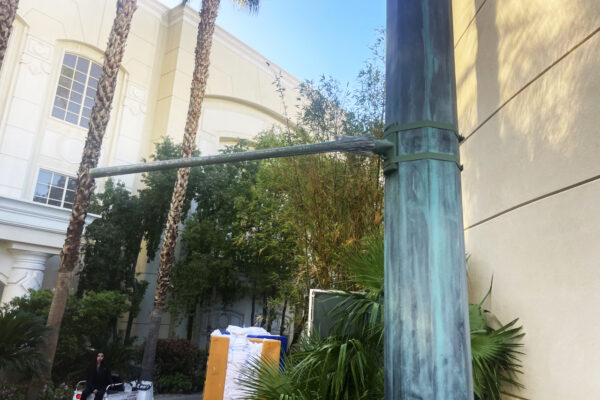 3. Pre-Pay Plan | Investing in Quality
You may be familiar with the phrase "Buy nice or buy it twice"—meaning if you invest in a quality product upfront, it will prevent you from rebuying an inferior product after it fails. That's the mindset of the BannerSaver™ system! Proudly manufactured in the US and extensively tested to withstand harsh winds and poor weather, BannerSaver™ brackets outperform and outlast cheap imitations.
Backed by a knowledgeable staff able to assist with any order, the BannerSaver™ team also offers detailed metrics to help you make an informed decision. Able to provide wind-load data, Effective Projected Area (EPA) reports and more, BannerSaver™ equips our clients with the thorough analytics to obtain required approvals from municipalities, utility companies and light pole manufacturers!

Questions about which BannerSaver™ system best fits your needs? Call today at 833-667-2837 or email at info@bannersaver.com.