Do you want to learn how to better use light pole banners for health alerts, notifications, supporting local businesses, and welcoming your community back downtown? Then ask the BannerSaver™ team.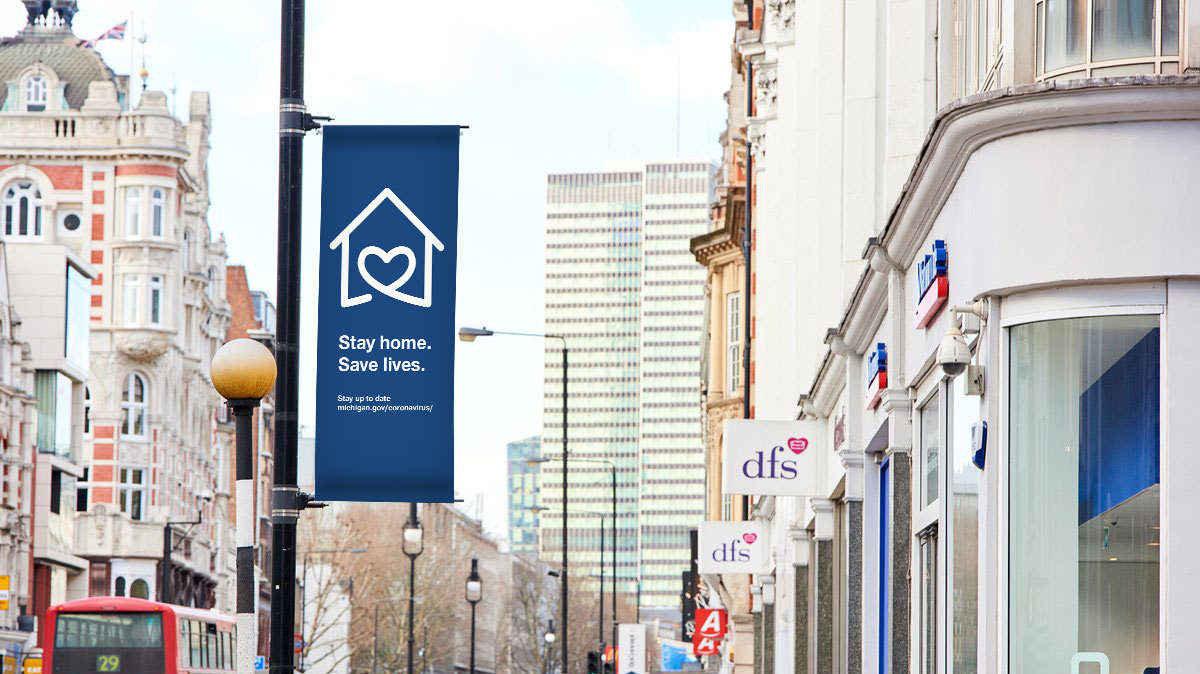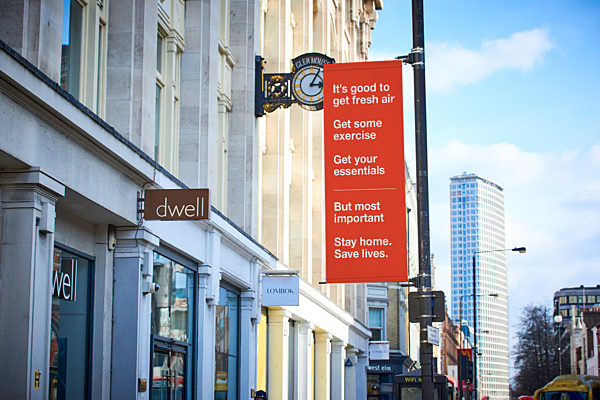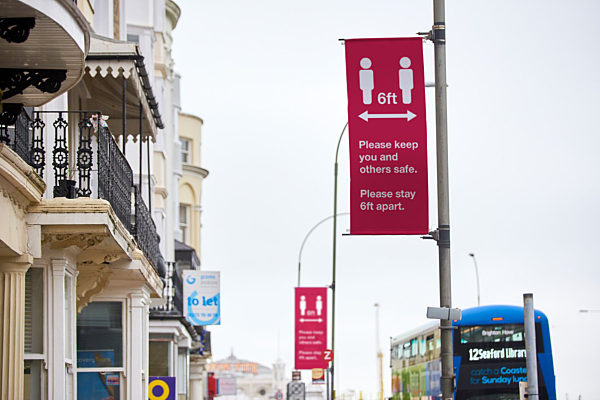 Tap our 35 years of experience consulting, printing, and outfitting cities from London to Chicago. BannerSaver—and its parent company, Britten (one of America's biggest large-format printers)—are the makers of the most popular, wind-spilling light pole banner bracket system in the world. Specialists in creatively printed banners and moneymaking light pole banner programs, they stand ready to help you with:
Creative ideas on affordable, health-related banner campaigns (social distancing and hand-washing reminders; thanking frontline healthcare workers; local business support)
Showing local school spirit by celebrating the Class of 2020 with light pole banners
Reducing your light pole insurance liabilities with BannerSaver bracket systems
Increasing your ROI on light pole banners and reducing maintenance costs
Boosting your year-round revenue with creative banner programs
To learn more about how you can maximize the community impact and moneymaking potential of your city's light pole banners, email dtaylor@britteninc.com or call 833.667.2837.