Top ways to use pole banners to help support your community and boost your city's bottom line.
Do your light pole banners make you money? They should. Since 2005, the BannerSaver™ team has helped city planners from New York to Los Angeles and all over the world launch banner programs that help and beautify communities while also turning a profit—with minimal effort—all year round.
BannerSaver program experts have seen what works and are happy to share that knowledge with a consult. To get you started, here's a rundown of our favorite, foolproof ways to turn pole banners into a solid investment that pays.
The Nonprofit Model
The majority of U.S. cities have nonprofit regulations for pole banners, but that doesn't mean you can't enjoy a revenue-producing program. To create visibility and build awareness for their activities and events, nonprofits need to spend money to make money.
One smart example comes from Traverse City, a small midwestern resort town of 16,000 (plus 90,000 in the surrounding county) in Northwest Lower Michigan. City planners there contracted
with a local print company to manage their citywide banner program. The agreement set a "per-banner cost" that's billed directly to the non-profits, with a 30-day reservation allowance. The print company managed the calendar and placement locations, printed the banners, and handled the installation. Traverse City collects the revenue—a flat rate per banner back to city coffers. This single program creates enough annual revenue annually to pay for the city's Christmas lights program.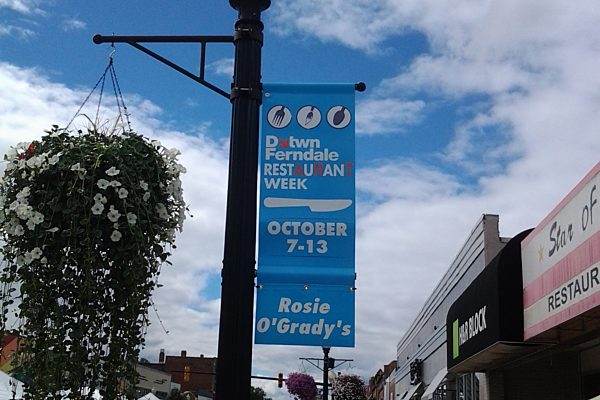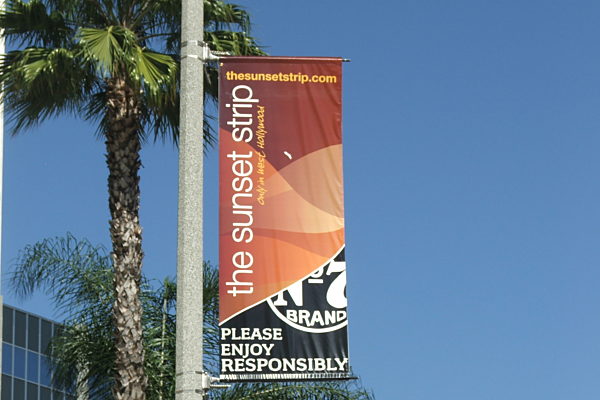 The Advertising Model
Pole banners deliver brand messaging people literally look up to. And city planners not under nonprofit restrictions can charge handsomely for the exposure. Charge a premium by the week, month, or—like the city of West Hollywood did for Jack Daniels—for multiyear campaigns. In this example, every banner on the Sunset Strip displayed branding for America's most iconic whiskey.
Cities can split the difference between a nonprofit and corporate-sponsorship structure. In this example, each banner can prominently promote a nonprofit and/or related event. A local company can then sponsor that event/nonprofit with either a designated allowance of (average 15%) or the use of a changeable "dangler" (see below).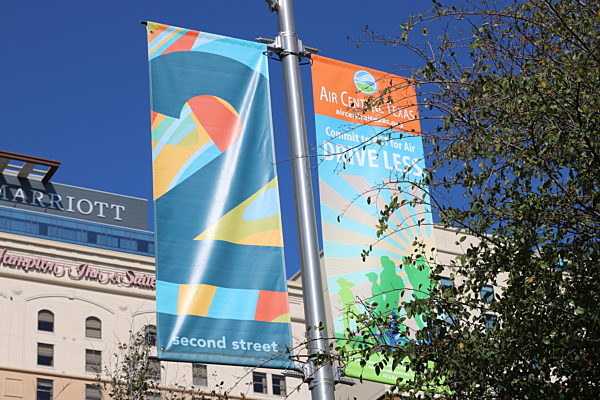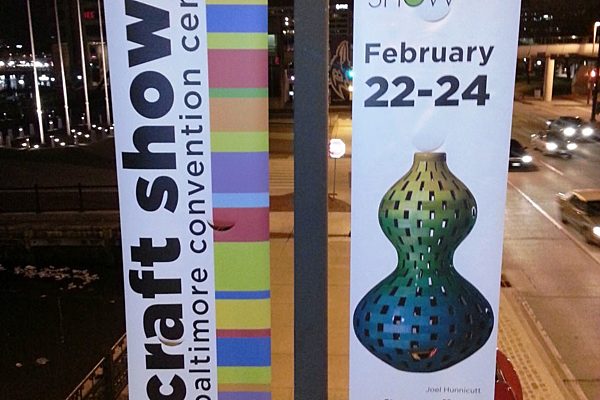 City-Run Programs
Whether the focus is advertising or nonprofit, cities can manage their own program without necessarily handling the print side of the venture. Some cities simply bill for the highly visible "space" pole banners provide while also charging a fee for banner installation services. In this example, participating groups are responsible for providing banners and dealing with the logistics of printing and shipping the banners direct to you.
To start a profit-generating banner program today, give us a call at 833.667.2837. Or drop us an email at info@bannersaver.com.