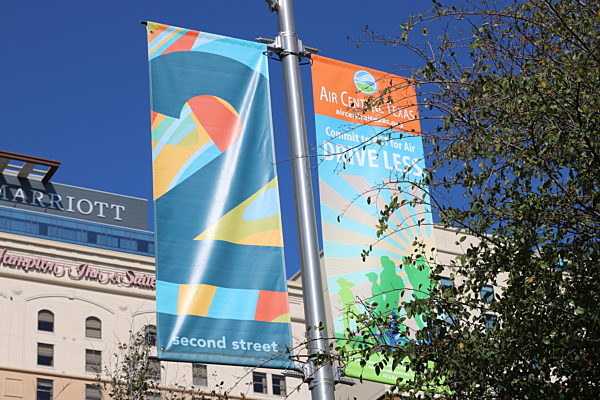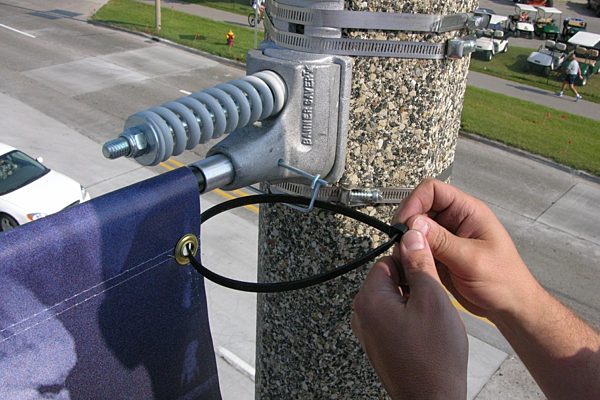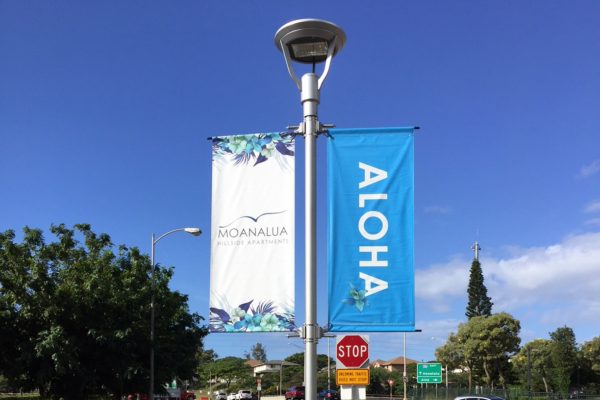 THE REQUIRED POLE BANNER BRACKET IN YOUR AREA.
Why is BannerSaver the required banner bracket for your city's light poles?
Spills 87% of wind (compared to 25% for other systems)

Reduces stress on light poles and banners
Decreases installation labor and maintenance costs
WIND-PROOF PROTECTION FOR YOUR LIGHT POLES & BANNERS
LAUNCH YOUR LIGHT POLE BANNER PROGRAM
Since 1995, the BannerSaver team has helped city planners from New York to Los Angeles and all over the world launch banner programs that help beautify communities while also turning a profit all year round.
Let the BannerSaver experts help you design the perfect light pole banner program. Use the form below or contact us at 833.667.2837 to get started.